If you're reading this, then you've probably noticed that things have changed a bit around here!
About 5 years ago, the site moved from its previous home on HitSports to a new site based on the website I'd developed for my previous club (but which was even then several years old). That site has served well, but it was difficult to develop new features for, as I no longer worked with the content management system it was built on.
So, a couple of years ago (!) I started work on a complete rewrite, built on the system I work with and develop every day at work. But it's only thanks to lockdown this year that I've been able to spend the required time to get the site finished. And here it is...
The most obvious change is the design; the majority of the functionality mirrors that of the old site, but there are a few new features already, and I'll now easily be able to add more features over the coming months.
Another significant change is the main site URL. The site is now on the snappier hambledon.cc (but don't worry, any links to the old hambledoncricketclub.co.uk will be redirected...).
Most of the changes come on the player stats pages. We now have profile pictures of players, with more information to be added in the future: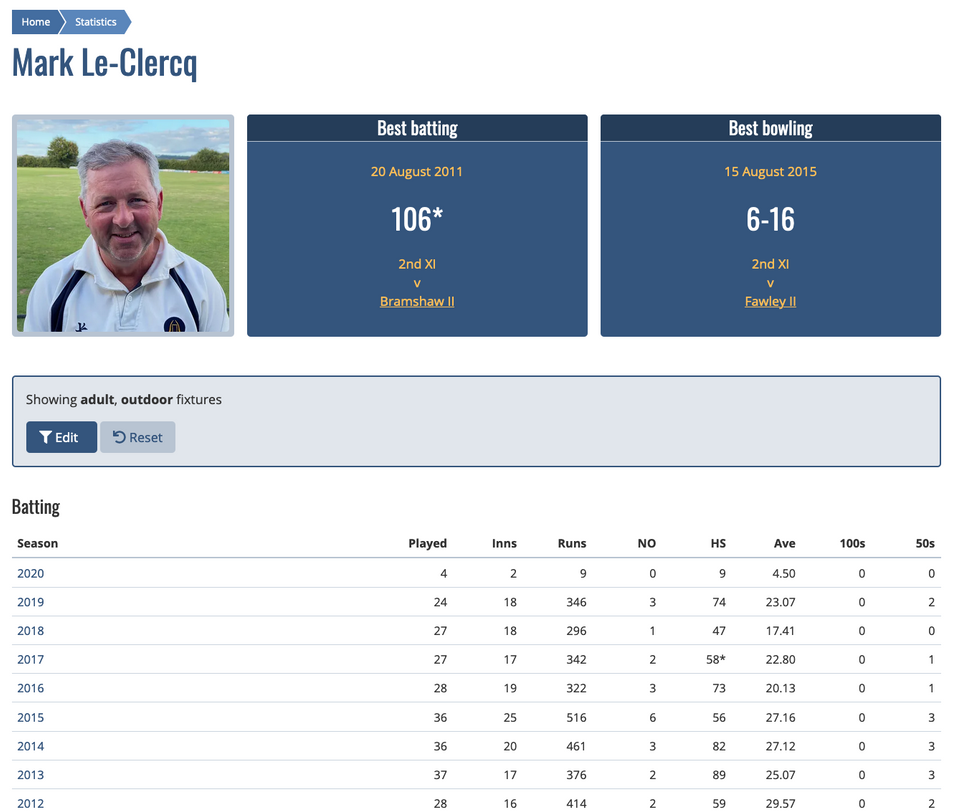 It's now possible to filter the stats more precisely - so you can show stats for multiple seasons, teams or fixture types, and even see whether you do better at home or away:

And there are also some nice charts to give a visual representation of a player's performances. There are currently 2 graphs: one shows how your average changes over time (all linked in to the filters you've set), and the other shows how many scores have been made in each 10-run band: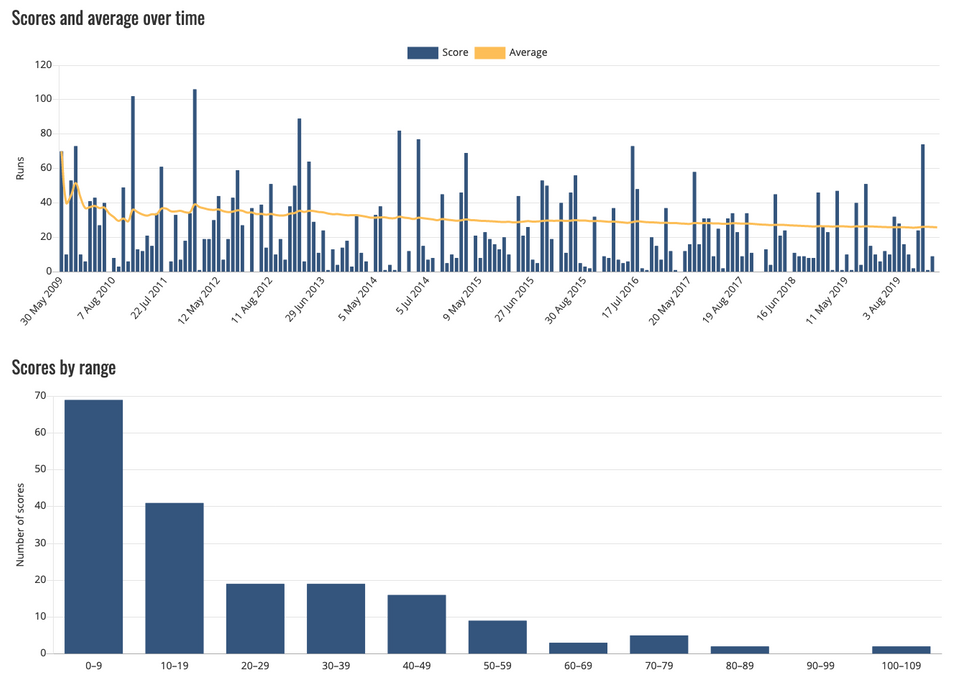 Finally, there are now individual pages to show centuries and five-fors - again, all able to be filtered on the same criteria: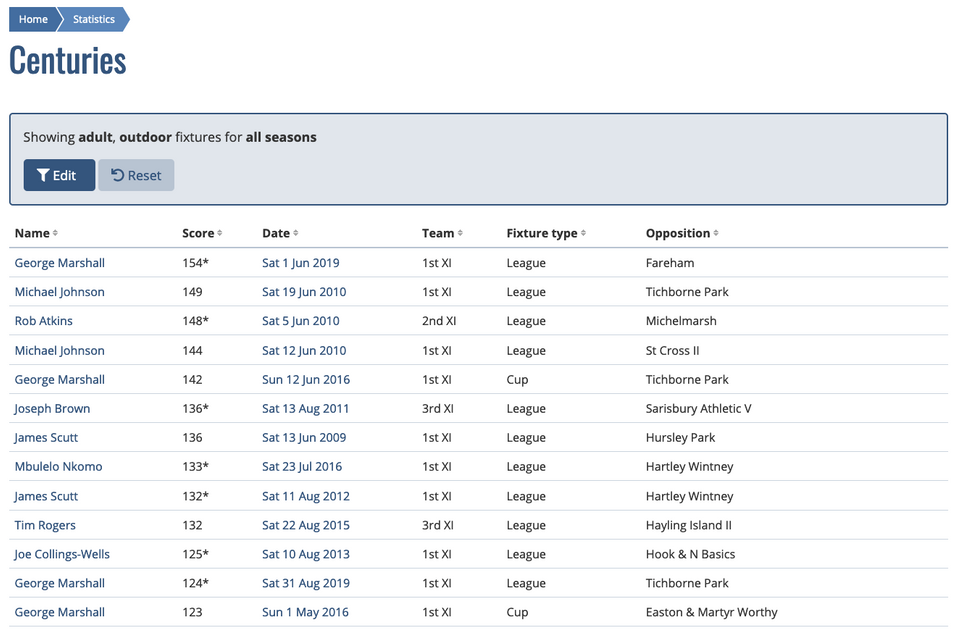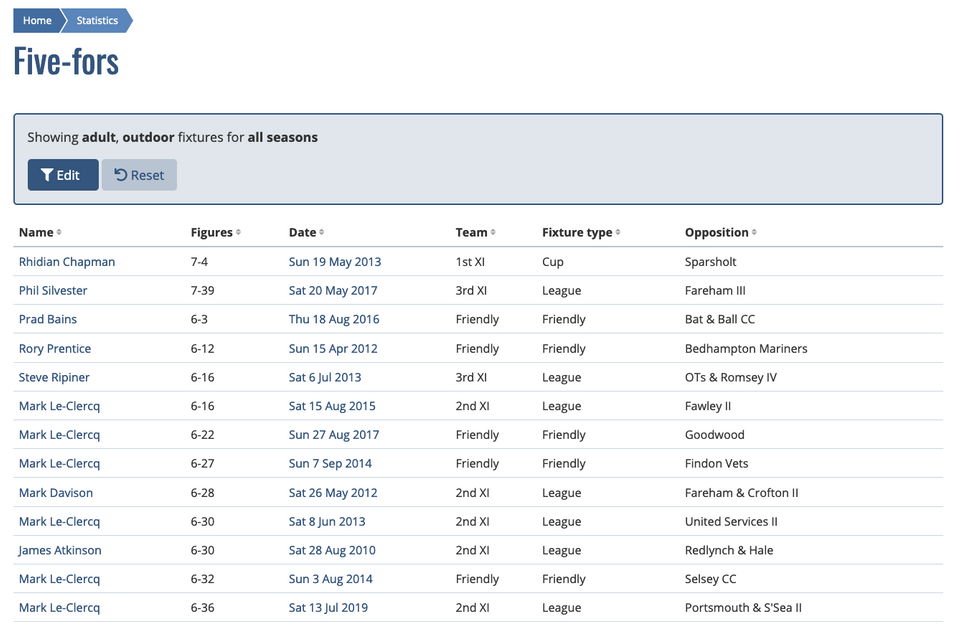 I've got a list of features I want to add in the future, but if you have any ideas, please get in touch (and also if you have any problems with the site...).